Pamper Yourself.
Owning a home is one of the biggest investments we make. Why not protect your investment with a high-detailed cleaning service? Get the Luxury of Time!
Carpet Cleaning in Winnipeg
Winnipeg's Premier Professional Carpet Cleaners
Your home, office or business needs to look good. No matter how much vacuuming you do, there will always be a need for periodic cleaning, especially in those high traffic areas.   Little Luxuries carpet cleaners division offer a number of carpet cleaning services including one-time service for move-ins or move-outs or regularly scheduled daily, weekly, bi-monthly and monthly cleaning services. We use environmentally friendly, green, low VOC cleaning products and offer a 100% satisfaction guarantee.   When it's time to freshen up the look of your carpets, call Luxuries at 204-795-9835 to speak to our team of professionals. We will take the time to choose the best cleaning method for your job. Our staff will used the latest industry techniques, cleaners and tools to make sure you are 100% satisfied with our carpet cleaning services.
Healthy, Green, Eco-Friendly Carpet Cleaning Products
We use environmentally friendly, green, low VOC cleaning products and offer a 100% satisfaction guarantee. After extensive testing and research we choose Procyon Extreme "Green Seal Certified," Carpet Rug Institute Certified," "Indoor Air Quality Certified" Commercial Carpet & Upholstery Cleaning products. We will bring our self-contained carpet cleaning equipment to your home office, business, or commercial building and provide you with faster drying times, better cleaning and spot/stain removal, as well as apply long term protector to keep your carpets looking new and performing well for years into the future.
Get Peace Of Mind From The Pros
Out staff have taken Bridgepoint carpet cleaning and restoration classes and carry green certifications from the Canadian Green Cleaner Association. Our investment in education and training pays off for you in cleaner carpets.
Take A Look At Our Technology
We recognize that finding the right tool for the job is critical for our customer's satisfaction and needed in order to get your carpets cleaned the right way.    Encapsulation Cleans Better, Dries Fast!    Encapsulation technology has taken carpet cleaning to the next level. Additionally, this new technology dramatically reduces the amount of drying time required, making it ideal for hotels, homes, and retail or commercial uses. You can add years to the useful life of your carpets by cleaning them on a regular basis!
Encapsulation Cleaning
Low Moisture:
Each gallon of diluted detergent can clean approximately 300 sq. ft. of carpet. Dries quickly so the carpet can be put back into service quickly.
Function:
How does encapsulation technology work? First we emulsify all the oil and physical contaminates within your carpeting, surround each molecule with an acrylic-polymer barrier that prevents it from reattaching itself to the fibers while drawing it to the surface using controlled evaporation. This immediately allows the carpet to return to its original orientation so that it looks its best, not just after cleaning, but between cleanings. Approved by all major carpet mills, encapsulation cleaning could be the perfect option for your commercial grade olefin, polyester or nylon surface. Give us a call
if you would like to learn more about Encapsulation Technology and you'll be amazed to find out that you didn't need to settle for the results you've been getting. There are better options. The carpet is scrubbed with the Brush Pro 20 Encapsulation Machine. As the carpet is scrubbed, the soil that was attached to the fiber is released from the carpet fiber into the environmentally friendly encapsulation solution. Today's better quality encapsulation detergents are built with a crystallizing polymer that encapsulates the soil. After the carpet dries, the encapsulated soil can be extracted from the carpet during the post-vacuuming process.
Benefits:
It's FAST! High production cleaning can be accomplished with the encapsulation method. Cleaning rates of 2,000-3,000 sq. ft. per hour can be achieved with encapsulation. This can be very helpful in larger commercial settings. Wicking and recurring spill stains can also be eliminated. Wicking and recurring spill stains are a common problem with commercial glue down carpets. The crystallizing detergents employed and low moisture attributes of the encapsulation method help to eliminate these problems. Encapsulation makes it simple to maintain commercial carpets and keep them looking cleaner longer over an extended period of time.
Soil Resistance:
Many people hold off cleaning their carpets as long as possible because they've always heard that the carpet will quickly re-soil following cleaning. This condition can occur with traditional cleaning methods. It's impossible to recover 100% of the detergent with any method of cleaning. Detergents act like dirt magnets – or sponges. That's what detergents do. So any detergent left in the carpet will continue to attract soil. With good encapsulation chemistry the detergent is balanced with a crystallizing polymer. So everything on the detergent side of the table is complemented with a polymer on the other side of the table. There is no sticky residue that can attract soil. In fact the polymerized detergent will actually RESIST soil. A good polymeric encapsulation detergent can even consume detergent residues that were left in the carpet from previous cleanings.
In A Commercial Setting:
Encapsulation is quickly becoming the most sought out method for maintaining commercial carpet today. As mentioned above: Encapsulation is fast. Encapsulation is a low moisture method. Encapsulation eliminates wicking and recurring spill stains. Encapsulation helps carpets to stay clean longer between cleanings. It can also be employed with minimal costs using a scrubber and cost effective detergents. With Encapsulation, building security is increased since it's not necessary to leave doors to the building open during cleaning.
Impact On The Environment:
A single gallon of water can clean 300 sq. ft. of carpet so there's minimal water being consumed. And there is no discharge water heading to the sewage treatment plant. The encapsulated soil is recovered from the carpet as dry-soil during post-vacuuming. A good encapsulation detergent can be formulated without requiring strong solvents or other potentially hazardous ingredients.
Selecting The Correct Tool:
There's no absolute "perfect method" for every situation. Like tools in a toolbox – a professional carpet cleaner will examine the carpet and the building's requirements and then select the appropriate cleaning method(s). All methods have their place and they each have unique benefits in different settings. Encapsulation is perfect for keeping a commercial carpet looking its best on a day-in day-out basis, and periodic hot water extraction is an ideal way to flush a heavily soiled carpet. The two methods complement each other and can be compared to a good marriage – you don't want to have one without the other. Together they can provide a balanced commercial carpet care program that maximizes the carpet's appearance and extends its useful life.
Nautilus Steam Carpet Cleaning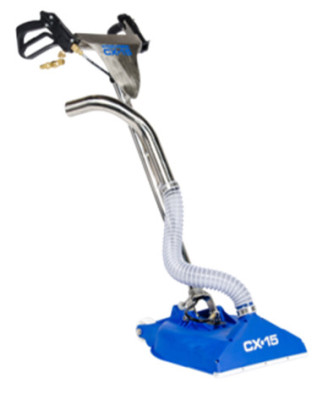 Steam cleaning or hot water extraction is recommended by the two largest carpet manufacturers in the world; both Shaw Carpets and Mohawk for warranty. Carpet steam cleaning is one of the best methods to kill germs and it is 100% environmentally friendly because it relies primarily on the use of hot water.       "The Nautilus" this results in the fastest dry time available in the city. The hot water penetrates deep into the carpet to loosen dust, allergens, germs and other particles that are embedded in the fibers. These allergens and germs are then extracted by the powerful suction of our machines. We only use the most powerful portable machine on the market.       The Nautilus portable extractor achieved Platinum Certification from the Carpet and Rug Institute (CRI). The Platinum is the highest designation available form CRI and highlights the superior cleaning and water extraction achieved with the Nautilus portable extractor.       We are proud to be offering the new State of the Art "CX-15 Rotary Carpet Extraction Tool" featuring over 4000 cleaning passes per minute.
See the CX-15 Rotary Extraction Tool in Action!
For the absolute best cleaning and fastest dry times insist on the CX-15 rotary extraction tool and the Platinum Portable Extractor.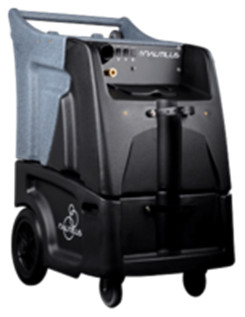 The Nautilus Steam Cleaning Portable system provides maximum lift, high temperature and pressure scrubbing, and maximum air flow in a carpet cleaning system. The Nautilus portable extractor has the highest rating possible from the Carpet & Rug Institute. This "Platinum" certification proves that the Nautilus carpet cleaning system is the best carpet cleaning equipment available in the industry today.       Our commitment to our customers is to provide as many carpet cleaning options as possible to meet your needs.       Having a variety of equipment available allows us to make sure you get the best results every time.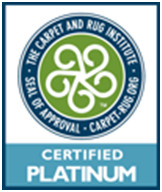 So what are you waiting for? Call Little Luxuries today for your free quote and more information about our services. 1-204-795-9835
Upholstery Cleaning Winnipeg
Green Certified Upholstery Cleaning Technicians
We specialize in spot, stain removal and upholstery cleaning using environmentally friendly green cleaning products that preserve indoor air quality, produce less airborne VOC's and clean your upholstery better.
American Furniture Manufacturers recommend upholstery be cleaned every eighteen months, more often if it's in heavy daily use in a commercial setting. All furniture is meant to last for a long time and can if it is properly looked after. Getting back your money's worth for years to come is usually what you expect from commercial rated upholstery. Daily use, however, tends to take a heavy toll on fabric regardless of how durable you expect it to be. Most upholstered furniture such as chairs and couches in office and other commercial settings experience significant wear and tear, soiling, and staining based on continuous daily use. Some examples are waiting room chairs, lobby seating, restaurant chairs, and so on…
It's a fact, commercial upholstered products cost more to purchase and tend to wear if they are not cleaned and fabric protected regularly. Often, these fabrics gets damaged in more ways than are visible to the human eye. If your office has experienced some kind of leakage or water damage chances are that your furniture has been exposed to higher than regular levels of humidity which acts as a catalyst for fungus growth and the decaying of certain fabrics and upholstery.
The solution is obvious: Little Luxuries House Cleaning Ltd. Green Certified Upholstery Cleaning service. Whether you want to prevent your furniture's demise or restore already damaged ones, calling our Upholstery experts will the get the job done right the first time.
We specialize in spot, stain removal and upholstery cleaning using environmentally friendly green cleaning products that preserve indoor air quality, produce less airborne VOC's and clean your upholstery better.
American Furniture Manufacturers recommend upholstery be cleaned every eighteen months. All furniture is meant to last for a long time. Getting back your money's worth for years to come is usually what you expect when making your purchase. Life, however, tends to surprise. Whether it's your upholstery that received the first blow, or your couch that got hit, the wear and tear of everyday life usually has a hidden agenda.
It's always a bad experience finding a stain on your sofa, bed or comfort chair, but did you know that your furniture gets damaged in more ways than are visible to the human eye. If your house has experienced some kind of leakage or water damage chances are that your furniture has been exposed to higher than regular levels of humidity which acts as a catalyst for fungus growth and the decaying of certain fabrics and upholstery.
Our team of fully bonded, expertly trained staff are standing by to tackle your next cleaning project.
Call us, we'd be happy to give you a free quote. Call 1-204-795-9835
Hygienitech Green Mattress Cleaners Winnipeg
Chemical Free Mattress and Upholstery Cleaning and Sanitation Systems
Every once in a while, a new cleaning product becomes available that can improve your health in ways no other can.
The Hygienitech Sanitation System is the new product you've been looking for. With dealers and cleaning companies in over 80 countries worldwide, Hygienitech Mattress and Upholstery Cleaning and Sanitizing System represents the new proven standard in green personal health care and now it's available to you in Winnipeg with Little Luxuries Cleaning!
"The Hygienitech system works better, faster and cheaper to eliminate dust mites, and other harmful micro-organisms as well as other allergens lurking in your home."
Get Allergy Relief NOW!
Consumers and businesses like hotels and nursing homes who have used the Hygienitech Service report an instant overnight reduction in allergies and a vast improvement in the quality of the sleep for anyone using a sanitized bed.
If you suffer from allergies or skin rashes and irritation, most often, you are allergic to the presence of dust mites. If you are looking for relief, you've come to the right place. Little Luxuries Cleaning Services can clean and sanitize your:
• Mattresses
• Pillows
• Carpets
• Curtains
• Upholstery & furniture
• Stuffed toys
• and all of the hard surfaces in your home, hotel, motel or multi-bed facility.
FACT: In as little as a few months after purchasing a new bed or furniture, thousands, even millions of dust mites grow and live in these surfaces.
The Hygienitech Process
The scientifically proven Hygienitech® Mattress Cleaning and Sanitizing process is an all-natural, green, chemical-free, dry treatment procedure that effectively removes and destroys dust mites, fungal spores, bacteria and other harmful debris found in all mattresses.
It is a completely non-invasive and totally safe and effective way to disinfect any mattress, regardless of its age, size or style. The process we have developed is merely an extension of the same methods that the medical profession has been using for many years.
Like many medical breakthroughs, Europe has led the way in bringing this safe, chemical-free, dust mite and allergen eliminating process to the people. Europeans have been cleaning and sanitizing mattresses for years. Today, there are thousands of European dealers performing tens of thousands of mattress cleaning and sanitizing services every week. This explains why they don't have (or need) as many Allergy Doctors per capita as you would find in the U.S.A.
While relatively new, through our promotional efforts and the affiliations we are forging with various healthcare organizations, it will not be very long before the entire world recognizes that a clean mattress can make a tremendous difference in the way we feel. When it comes to most common allergies, it's very likely that a dust mite infested mattress is the cause. But you don't have to wait; you can call us today as your official Hygienitech® Service Provider and begin feeling better tomorrow morning.
Hygienitech Process VS Steam Cleaning
Hygienitech Process
• Dry, chemical-free, no toxins
• No drying time required
• No moisture to penetrate mattress
• 72+ hour residual effect to continue destroying allergens
• Safe on all types of mattresses and pillows
• Color safe, no bleaching agents
• Neutralizes odor inducing bacteria
• No need to remove the mattress from the bed
• Completely portable system
• 14-16 minutes application time
• No set up time required
Steam Cleaning
• Wet, steam plus toxic cleaning agents
• Requires 2-3 days for partial, surface drying
• Traps moisture inside the mattress creating an environment that promotes the growth of mold and mildew.
• No residual effect
• Cannot be used on memory foam mattress or pillows
• Can induce fading and color variations
• Can result in musty smell coming from inside the mattress
• May damage surrounding areas and box spring
• May require cumbersome truck mounted unit
• 30-40 minute application time
• Equipment set up required
Health Risks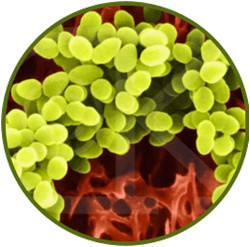 Recent studies have determined that an alarming number of harmful germs exist in your sleeping environment, including Staphylococcus aureus and Pseudomonas aeruginosa. These two contaminants in particular were found in 50% of mattresses and are major triggers of sickness and diarrhea. These statistics were based on 154 mattresses that were tested in hospitals and other institutional type multi-bed facilities. Leading experts have concluded that you would have a much higher reading in hotel and resort mattresses, as well as mattresses found in private homes due to the less sanitary nature of the surrounding environment.
The reason for the testing was to determine how effective the decontamination of the bed was once the occupant had been moved, using a commercial grade of disinfectant spray.
The study results suggest that the usual disinfection procedures, instead of diminishing the number of microbes, merely displace them from one part of the mattress to another. The number of microorganisms remains the same.
The good news is that the Hygienitech™ process is a totally "green," no-chemical, no-moisture process that is capable of destroying all impurities found in a mattress. This is only possible by sanitizing both the surface and the inside of the mattress by combining a UV-C Germicidal lamp with a powerful extraction device.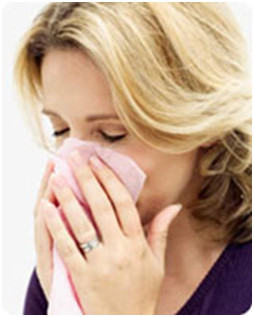 Indoor air quality also plays a big part in people's overall well-being and health. Pollen, animal-related allergens, dust mites and mite excrement are also a danger to asthma and hay fever sufferers, causing great discomfort. The fine dust that we breathe in while sleeping in our beds each night can disrupt an intended peaceful night's rest, trigger allergic reactions or result in symptoms such as itchy eyes, a running nose, sneezing, scratchy or irritated throat, headaches, fatigue, depression and so on. Many people mistake these symptoms for unavoidable allergic reactions, without realizing that the cause is likely the cleanliness of the environment in which they are sleeping.
We don't like to think that the environment we are sleeping in is dirty, however common sense dictates that the mattress serves as a ready and willing depository for organic and inorganic impurities.
In your lifetime your body will have more close contact with your bed than with any other piece of furniture and the simple truth is we all release as much as a pint of sweat each night and our bodies are permanently shedding skin. Adding these to the bacteria that is formed from the other fluids our bodies release and deposit onto the mattress. It makes you wonder why this problem has never been studied and remedied until now.
You now have the choice to sleep in a healthy and sanitized environment in the comfort of your own home and there should be no excuse for you to be sleeping in an accommodation provider's mattress that has not been sanitized by a certified Hygienitech Anti-Allergen Services Provider like Little Luxuries Cleaning.
Get All The Facts
• Recent studies have shown that exposure to house dust mite allergens is a significant risk factor for the development of allergic diseases, such as asthma and rhinitis (hay fever). According to Dr. Zeldin, of the National Institute of Environmental Health Sciences (NIEHS), "Results from an earlier study suggest that over 45% of U.S. homes, or approximately 44 million dwellings, have bedding with dust mite allergen concentrations that exceed a level that has been associated with allergic sensitization. We estimated that 22 million homes have bedding with dust mite allergen concentrations at a level that can trigger asthma in susceptible people. So we were eager to test ways to reduce these troublesome substances."
• According to the American Academy of Allergy, Asthma and Immunology (AAAAI), dust mites are the #2 cause of allergy problems (topped only by Pollen). There are likely millions of them in your home.
• We shed 10,000 million scales of bacteria laden skin each day, most end up in our mattresses.
• Dust mites produce 200 times it's body weight in excrement during their normal life span.
• Dust mites feast for up to 170 days on our shed skin.
• Dust mites spread rapidly. A female dust mite lays 300 eggs.
• They can live without food for up to a year.
Related Articles
The New England Journal of Medicine
• Results of a Home-Based Environmental Intervention among Urban Children with Asthma
• Evaluation of Impermeable Covers for Bedding in Patients with Allergic Rhinitis
National Institute of Environmental Health Sciences (NIEHS)
• First National Survey Shows Americans' Bedding Can Make Them Sick; Allergens the Culprit
• National Survey Examines Factors Related to High Levels of Dust Mite and Cockroach Allergen in Beds
U.S. Environmental Protection Agency
• Indoor Asthma Triggers – Dust Mites
• Biological Pollutants in Your Home
If you, or someone you know, suffers from Asthma, allergies or skin disorders, or you just want to know more about how dangerous Dust mites are, then we hope you find some of the following links useful. They will provide you with the latest information from around the world and each of these in turn leads on to numerous other links, so there is a wealth of information available to you.
Asthma
• American Academy of Allergy, Asthma, and Immunology
• Allergy, Asthma & Immunology Online
• Finding out about Asthma triggers
• Frequently asked questions on Allergies & Asthma
• Details on an air purifying system
Eczema & Dermatitis
• National Eczema Society
• Information on Eczema
• Atopic Dermatitis
General – Allergies
• Allergies & Intolerance
• Web site for parents & children
Information on Allergies
Interested in a free mattress contamination test? Call our staff today to schedule a time. We are certain you'll have your mattresses cleaned, once you see the results of our Hygienitech equipment on a small sample area in your home or business. Call 1-204-795-9835.
Green Carpet Protector
Little Luxuries isn't just your source for the best carpet cleaners that call Winnipeg home – we are also one of Winnipeg's only cleaning companies to offer Green Guard. This powerful solution is the first carpet protector that has been certified 'Green' by the EPA's Design for the Environment Program. In other words, it's safe for kids, pets, and the environment and also is highly effective at protecting your carpets and upholstery from staining and daily wear and tear.
There are plenty of features that Green Guard has that helps it stand out, and these features help make it easy to see why we proudly stand behind it for all of our cleaning services.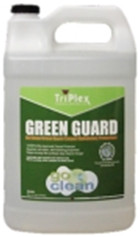 Features include:
• Skin Friendly
• Fragrance Free
• Non Toxic
• Biodegradable
• Highly Effective
Our professional carpet cleaner's recommend Green Guard for almost all carpets they clean, and it's our preferred method of keeping your floors looking great. Green Guard products are also recommended by the majority of carpet manufacturers to be applied after cleaning.
Green Guard offers a lot of benefits and advantages including:
• High Traffic Lanes Stay Cleaner Much Longer
• Carpet's Stain Resisting Properties Are Fully Restored
• Makes Spots and Stains Easier To Clean Up
• Reduces Abrasion And Wear
• Makes Vacuuming Easier
• Extends The Life Of Carpet
• Highly Resistant to Soil
• Eliminates Browning And Yellowing Of Carpet
When our carpet cleaners go to work on your floors, they utilize a multi-stage process. The initial steps are simply cleaning and deep cleaning your carpet to eliminate stains, but after those first steps they'll go much further and actually work to protect your floors. With Green Guard application, our carpet cleaners provide an invisible barrier that you won't be able to feel or see, but that will be obvious when you see it in action.
You'll be able to vacuum with faster, better results. Every day dirt and debris can make your floors look dingy, and Green Guard enhances your vacuum cleaner's performance.
Spills aren't a panic inducing experience, either. Green Guard gives you an enhanced window of opportunity that makes it easy to remove common stains quickly. The protector actually prevents carpet from absorbing spills quickly and gives you time to get to work on them. It's not a 100% shield against stains, but Green Guard can help give you a much better chance of fighting back the stains before they seep into the carpet for good.
That probably sounds like just what you're looking for, and anyone who has struggled to keep their carpets looking great likely knows that extra protection is more than welcome. With that in mind, our carpet cleaners will offer you the chance to get protected by Green Guard. Once they're finished cleaning and disinfecting your floors, they'll gladly apply the Green Guard carpet protector.
It works at a molecular level, so you won't notice that it's there until you need it.
Our cleaning professionals proudly serve the entire Winnipeg and surrounding area. To find out more about Green Guard, our other services, or ask some questions you may have about our services or this Earth-friendly carpet protector, don't hesitate to call our offices today and speak with one of our friendly customer service professionals.
Get Protection for pennies a square foot on your valuable carpets today! Phone 1-204-795-9835
Dysinfectant Decon 30
Benefect Botanical Decon 30
A new innovative one-step disinfectant cleaner specially formulated for the majority of water damage restoration jobs.
Light Scent
Economical price!
Kills over 99.99% of bacteria in 30 seconds!
Available for sale in all States
Pleasant Aromatherapeutic Vapors
No Synthetic Fragrances, Dyes or Bleach
Uses the same Botanical Active Ingredient Benefect is known for
Typical disinfectants require 10 minutes contact time, which is difficult to achieve on vertical surfaces and materials. New Decon 30 solves this problem by being specially formulated to kill gram-negative and gram-positive bacteria with a more realistic contact time of just 30 seconds!
In addition to being bactericidal against Staphylococcus aureus (Staph), Salmonella enterica, Pseudomonas aeruginosa & Escherichia coli (E-coli), it is also virucidal against Rhinovirus (the common cold virus) and Influenza A including the Pandemic 2009 H1N1 on hard, non-porous, inanimate surfaces… and much more coming soon!
From pipes bursting to dishwashers leaking, many water loss jobs happen in the kitchen. Being a Food Surface Contact Sanitizer means restorers can decontaminate sensitive kitchen surfaces without rinsing, wiping or leaving behind synthetic chemical residue.
Uses the same proprietary Botanical Active Ingredient Benefect is known for – Thymol present as a component of Thyme Oil. We formulate with whole essential plant oils, not synthesized copies of the chemicals found within the oils – we think the authentic way is the right way!
Restoration professionals face many real-world situations where, according to the EPA, typical hard surface disinfectants may not be appropriate. From semi-porous walls and wood framing to concrete and carpets, new Decon 30 effectively eliminates odors produced by odor-causing fungi, bacteria & other odor-causing organisms on porous and non-porous surfaces.
Decon 30 combines powerful botanical cleaning surfactants with the proven killing ability of Benefect's Active Ingredient to clean and disinfect in one easy step! This makes Decon 30 ideally suited for general decontamination of remediation sites, equipment and contents.
Ideal for decontamination, preventing cross-contamination, cleaning, disinfecting and deodorizing in water damage applications.
No synthetic chemicals
No label warnings or precautionary statements
No PPE required
No evacuation of building occupants required
No rinsing or wiping required, even on food contact surfaces
Trust the Winnipeg Tile Cleaning Experts
Winnipeg Eco-Friendly Tile and Grout Cleaning Service. We Offer a Green and Safe Option For Cleaning Your Tile and Grout in Your Offices or Business.
Over time, using floor cleaners on your Tiles and Ceramic Floors, a buildup forms in your grout lines. This build-up actually seals in soil and dirt making it extremely difficult to remove. This makes your tiles dirty looking and it holds in a lot of bacteria as well. This build up is next to impossible to clean without the help of a Tile Cleaning Expert like Little Luxuries House Cleaning Ltd.
Ceramic Tile & Grout Cleaning Process
1. Pre-Inspection:
Technicians will make note of all challenging areas and set your expectations as well as come up with a solution for each area.
2. Area Preparation:
We will prepare the areas surrounding the tile, making sure not to disturb any carpeted or hardwood floors. At this point all furniture that will be cleaned under is moved.
3. Dry soil removal:
Our technicians thoroughly sweep and vacuum the entire area, maximizing the results we obtain. As in any cleaning process, dry soil removal is the most important.
4. Soil Suspension:
We use the highest quality products. The cleaning agent sprayed over the entire surface of your tile is the most scientifically advanced tile cleaner on the market.
5. Cleaning:
Complex and difficult areas are agitated manually with a brush and for really challenging heavy use areas, a mechanical rotating brush is employed. The entire floor is then cleaned using a state of the art self-contained pressure cleaning system known as the SX-15 floor cleaning tool.
6. Rinsing:
A rinse solution is pumped through the machine during cleaning, sanitizing and balancing the pH of your floor at
7. Sealing/Finishing:
The type of sealer and application varies on what surface it is being applied to. (If grout is in need of colorizing, this is done before the sealing process).
8. Post-inspection:
Technicians will initiate a walk through and go over results before leaving.
Having your Tile and Grout cleaning isn't just getting the floors looking better; it actually brings them back to life.
FAQ About Tile and Grout Cleaning
Why should I have my tile & grout cleaned?
Much like carpeting, dirt accumulates as time passes dulling your tile's overall look as well as discoloring the grout. A comprehensive, expert tile & grout cleaning is definitely the sole method to eliminate the deep-down grime.
Exactly how do you clean tile & grout?
We utilize commercial grade "SX-15 Rotary Tile Extraction" equipment which provides the maximum agitation for the deepest cleaning. This is combined with the very same Nautilus Steam cleaning machine we employ to deep clean your carpet. We apply tile and grout specific cleaning solutions which remove any kind of waxy build-up extract the dirt and grime embedded within the grout lines.
The combination of proper agitation to get into the grout line and crevices, combined with the dirt lifting power of steam and select cleaners' means you'll have the best looking tile and grout in the city with virtually no drying time!
How frequently do I need to have my floors cleaned?
Just like carpets and rugs, many factors have to be taken into consideration when analyzing the frequency for cleaning. Foot traffic, seasons, location in your retail or office space, and also normal routine floor upkeep will impact how frequently you must have your tile & grout cleaned.
What are the benefits to having my grout lines re-sealed?
Grout is known as a porous substance, which absorbs dirt as well as spills, much like carpeting. Having a sealer employed can help produce a protective layer, providing you with additional time to clean up dirt and liquid spillages before they saturate in to the grout. The kind of sealant you select determines the degree of stain resiliency.
At Little Luxuries, we'll recommend a suitable commercial grade sealant based on our specialized training & experience in the industry.

Little Luxuries SX-15 Tile & Grout Cleaning Machine
How long do I have to stay off the floor after sealant has been applied?
We suggest that you wait around half an hour prior to walking on the surface to permit the sealer to dry. It will require 1 day for that sealant to cure entirely, therefore we advise that you prevent any liquid coming in contact with the sealer in that period. For retail locations, this often means applications after hours or on weekends. Call us for to learn more about our flexible work hours.
Should I use a specific floor cleaner if I get the sealant applied to the grout?
In order to maintain the life span of the sealant, it is recommended that make use of a fairly neutral cleaning solution on the floor. Rinsing after wet mopping may also help maintain your floors looking their very best. You'll want to steer clear of chlorine bleach along with other harsh inorganic cleaning solutions since these can wear away at the sealer and lead it to breaking down prematurely.
With all these answers and competitive pricing for your commercial cleaning, the next step is to confirm your appointment by calling our friendly staff at 1-204-795-9835
Spot & Stain Removal
Definition:
Soil – Any substance that is deposited on and foreign to the construction of a textile, usually as a result of wear and usage; e.g., particles, fibers or water and dry solvent soluble substances.
Stain – The result of a material adding color (without texture) to a fabric or surface. In a non-technical context the term "stain" is often applied to discolorations, or color removal from fabrics, as well. Stains may be left after the removal of spots.
The longer a spot remains, the more difficult it will be to remove. Unfortunately most stains are set by the first person that treats them. Little Luxuries carries the finest stain removal products and tools on the market today. Armed with a Professional Spotting Kit, our Cleaning Technician comes fully prepared to deal with all these common house spills:
• coffee
• tea
• wine
• nail polish
• lipstick
• paint
• crayon
• ink
• juice
• wax
• chewing gum
• and more
What You Should Know:
No cleaning company can ethically guarantee 100% stain removal, because no carpet or upholstery is absolutely stain-proof. What we can guarantee, however, is that all our Cleaning Technicians are trained in stain removal and will do everything technically correct to try to remove stains usually with excellent results.
Call the stain removal experts today at 1-204-795-9835 to confirm your appointment.