Lisa Bertrand, owner of Little Luxuries House Cleaning Ltd., is passionate about her business. "We cater to clients who are looking for particular attention to detail. Our team of professionals are specially trained to provide the highest level of detail and pride in their workmanship. I am very present in our clients' homes, ensuring they are getting the best service possible, giving my clients peace of mind," stated Lisa. "Some of the services we offer include, full residential and commercial cleaning, post construction move-in/moveout, laundry and errand services, pet and house checks, snow removal, lawn care and pressure washing," she continued.
Lisa is also passionate about giving back and has partnered with 'Cleaning for a Reason,' which is a non-profit organization who offers free cleaning services to women undergoing chemo therapy. Lisa's advice to avoid the daunting task of spring
cleaning is to keep your home organized all year long. "Everything should have a place. Instead of dropping your keys, coats, shoes and mail at the door, organize bins, baskets and hooks marked for your items. Kids usually love getting involved. Give
them bins for their toys, crayons, tickle trunks for dress-up. It's a great way to help and encourage them to be organized adults," she suggested.
Lisa is very conscious of the environment and the health of her clients. "My favorite cleaning products are environmentally friendly and include, Norwex, Shaklee, and Mellalluca. When I use these products I can rest, knowing families and their furry friends are not breathing nor ingesting harsh fumes or vapors."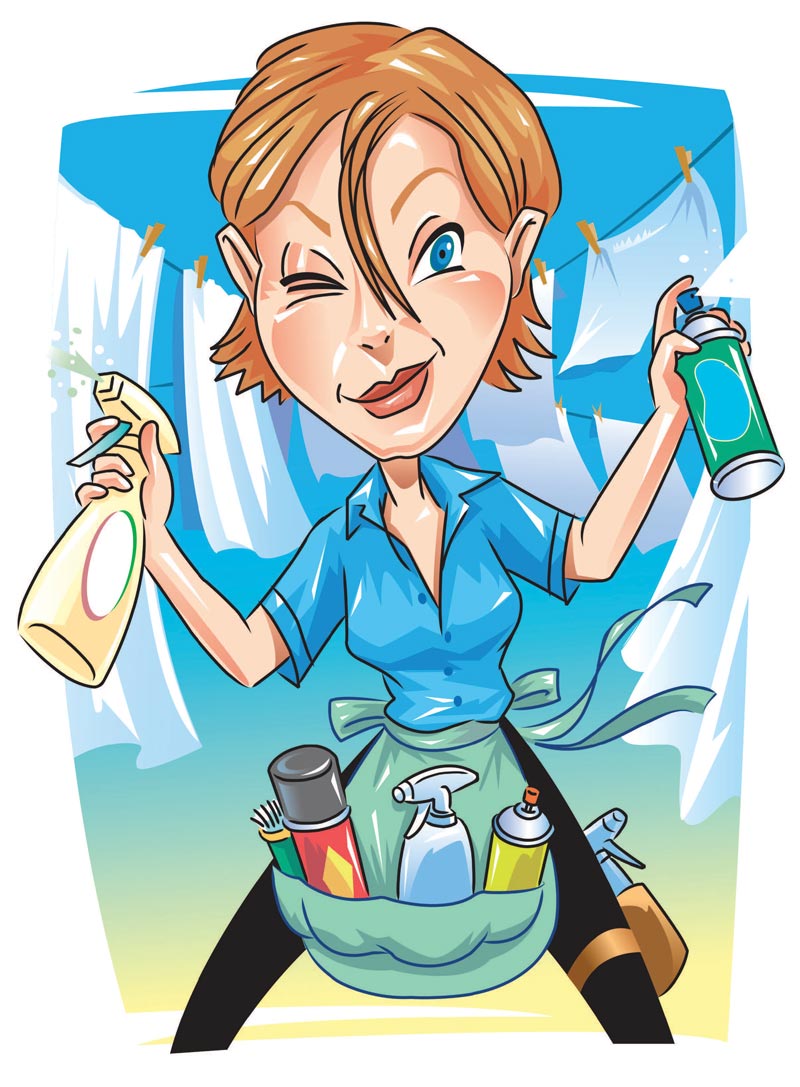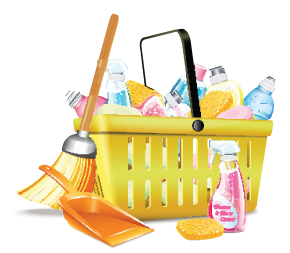 "My favorite cleaning products are environmentally friendly..."
Are the products you use safe for you & your family?
Some Stainless Steel Cleaners can be very dangerous! Some brands can burn the eyes and skin. Vapors can cause headaches, dizziness and stupor.
Window cleaner-Warning! Some brands can cause moderate irritation and damage to eyes. Fumes can be
moderately to highly irritating to the lungs.
Some brands of Basin, Tub,& Tile Cleaner are Flammable and contains acids that can burn the skin and cause corneal damage. Vapors can cause strong respiratory irritation.
There are Floor cleaners on the market that contain corrosive acids that can cause moderate burns and irritation to skin and eyes. Can burn mouth and throat. Can cause blindness.
3 Essential Categories For Hazardous Ingredients
In addition to immediate physical dangers, there are three essential categories that most hazardous ingredients in household cleaning products fall into that can cause longer term health issues:
1. Carcinogens
Carcinogens cause cancer and/or promote cancer's growth
2. Neurotoxins
Neurotoxins alter neurons, affecting brain activity, causing a range of problems from headaches to loss of intellect.
3. Endocrine Disruptors
Endocrine disruptors mimic human hormones, confusing the body with false signals. Exposure to endocrine disruptors can
lead to numerous health concerns including reproductive, developmental, growth and behavior problems. Endocrine
disruptors have been linked to reduced fertility, premature puberty, miscarriage, menstrual problems, challenged
immune systems, abnormal prostate size, ADHD, non-Hodgkin's lymphoma and certain cancers.
For more information on Chemicals and toxins in cleaning products visit, Green Wiki.